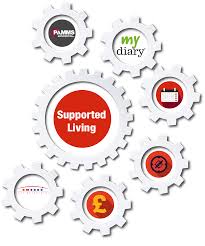 Services that support independent living are made up of suitable or adapted accommodation – which can be your own home – and some forms of personal care. Some supported living homes may be shared by two or three people with similar conditions, such as a substance misuse problem or a particular disability.
It will be " your home", and you are encouraged to play an active part in the decision making process of who lives and works there. You can furnish and decorate your room to your own taste and even bring a pet with you (subject to the agreement of your fellow tenants).
Supported Living is centred around you, enabling you to live your life the way that you want to. Your wishes, needs and desires can be catered for in terms of your environment, support and (if needed) personal care by offering you flexibility and choices of how you spend your income. Different settings offer different levels of personal care and support, so you can choose one to suit your needs.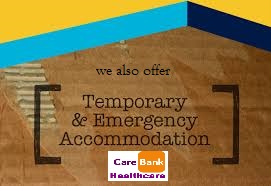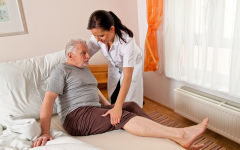 Supported Living properties offer 'group living' which provide a combination of privacy and companionship. Supported Living is co-shared housing where you will have your own private bedroom area (and often en-suite) plus shared areas including lounge, dining room, conservatory, gardens etc. This enables you to maintain a feeling of independence whilst being in the company of others.
It is designed to provide accommodation and support to live your life according to your individual needs in a "homely" setting. The properties are normal everyday bungalows or houses, and range in size from 3 to 10 bedroom. Some have a 'quiet' area and conservatories, along with self contained annexes for those who wish to have a higher degree of privacy and can be personalised to fit your requirements.
Living in a supported living property typically involves three main elements of property management, housing related support and personal care, although Living with Support is not dependent on receiving personal care.
The costs of Supported living are completely transparent offering real value for money, as each of the three elements described are costed and tailored around your needs as well as the property you choose to live in. All of this means that (in most cases) your personal budget will cover the costs so that no top-up fees are required to cover any shortfall.