We are focused on a collaborative relationship between hospitals, the agency and nurses. Giving nurses the benefits of working through an agency and giving the hospitals the best staff available is our objective. Care Bank is co-ordinated by personnel from specialist, Critical Care areas and hospital management. We understand the professional issues and needs surrounding all units and in particular Speciality Nursing Units.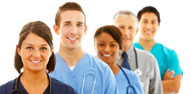 Care Bank provides easy, fast and flexible solutions for your temporary staffing problems. We have trained, reliable and trustworthy staff available who care about the job they do and the people they work with.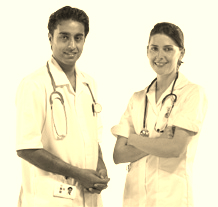 Call us on 0800 059 9082
We also "Advance Careers"...
Just choose one of the areas below
to learn more about Care Bank
Staffing's capabilities:
clients
candidates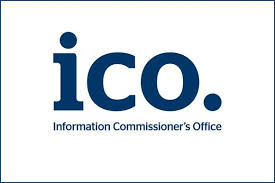 We supply all categories of nursing staff to both hospitals and community, we specialise in nurses and health care assistants under primary service level agreements and on adhoc basis.
Our Range of clients
NHS Trusts
Social Services
Charity organisations
Supported Living

LIve in

GP Surgeries
Learning Disabilities Units
Nursing & Residential Homes
Private hospitals
Private patients in their own homes
Mental Health Units
Sheltered housing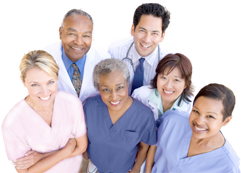 The Staff we supply
Care workers

General Nurses (All Grades)
Healthcare assistants (A & B grades)

Specialist nurses - midwives, ITU, HDU, A&E
RSCN (paediatric) nurses

Mental health workers

Support workers - in learning disabilities
Porters & Orderlies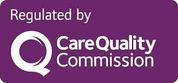 Copyright © 2012 Carebank Healthcare Limited. All rights reserved.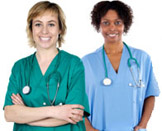 Care Bank is there to provide flexible, reliable and cost effective nursing staffing solutions 24 hours a day, 7 days a week. We are leading providers of specialist nurses, all fully trained and subject to rigorous CRB and background checks.
At Care Bank we give families peace of mind knowing their loved ones are happy, healthy and well cared for.
Care Bank supplies all categories of nursing staff to both Hospitals and the Community.We specialise in nursing staff under primary service level agreements and on an ad hoc basis
Care Bank is dedicated to supplying the staff you need,wherever you need them.With national resources we deliver bespoke staffing solutions at a local level,so contact us to discuss your needs.

We also offer a unique and highly competetive service specifically for our clients (24hr live-in) in the comfort of their own homes.Our care services are tailored to meet the needs of each individually unique client.Our clients are given a safe and affordable way to remain active and independent in their homes, often for longer than would otherwise be possible.Our staff provide services in retirement communities, nursing homes, hospitals, rehabilitation centers and more.Wherever we needed, we will be there.