Live-in care through Carebank Healthcare is a popular alternative to care homes when your loved one is struggling with the challenges of living at home.
Carebank Healthcare will provide reassuring continuity, with all the comforts of home, where life can go on with a reliable normality. Carebank Healthcare know that a client's home is his or her domain and that their job is to make home life fit every changing need.
Bespoke Live-In Care
Our carers are committed to providing a bespoke live-in care and support service that's tailored to the individual needs of each client. That means Carebank Healthcare can provide the right person for a range of needs. Whether it is for the elderly, those who require dementia care, those living with a long-term condition, those needing end-of-life care, or disabled adults of any age.

It means our clients can stay in their own well-loved surroundings, maintain contact with friends and neighbours, keep pets and continue to live life to their own routine, doing what they want, when they want to.
Our Carers are not only competent live-in carers, they're homemakers too, comfortable in the kitchen ready to prepare fresh, homemade meals to build up a client's strength and wellbeing. Our Carers value and enhance the home, treating it with the same pride and care as they would their own.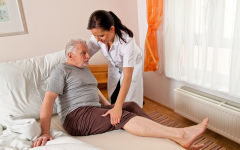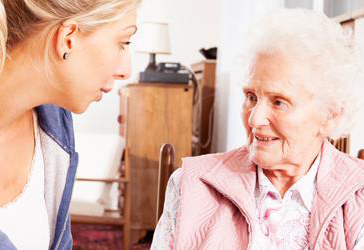 Urgent Live-in Care and Support
When a loved one is in urgent need of live-in care at home. A home care professional can be with you as soon as tomorrow where possible.
Carebank Healthcare offer urgent 24-hour live-in care and home care services from post-operative convalescence care, to care for Dementia, Alzheimer's and Parkinson's disease.
The expertise we have gained from providing high-quality live-in care for the elderly can be applied with equal value to adults who are living with disability.
Our support, encouragement and practical help can allow individuals to maintain their independence and maximise their potential.
How we can help
Carefully selected Carers can provide live-in care options for disabled adults of any age, with a service targeted specifically to their needs and centred entirely around the individual Client. Our Carers can be the determining factor that enables the Clients to live independent lives.
Companionship and friendship – for confidence-building
Meal preparation – to maintain good health
Light housework – in support of the Client
Shopping, trips, visits, errands – if the Client has a family event to attend, or another social outing
Recreational support, social events – to avoid isolation
Hobbies and seeing friends – an essential requirement for all young adults
Exercise routines – to maintain their mobility
Personal hygiene